Welcome to our home page
Profiles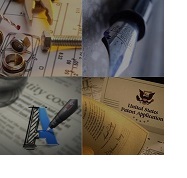 Founded in 1966, FUJIKAWA & CO. has assisted many clients both in Japan and overseas to protect their Intellectual property assets.

Our staff composed of 2 patent/trademark attorneys, attorney at law, patent technology specialists in such fields as machinery manufacturing, biochemistry, high polymer chemistry, electronic equipment, electric engineering, Trademark and Design, Copyright law, Unfair Competition Prevention Law and the rest, as well as experienced paralegals, highly qualified secretaries & credentialed associates.
We are small, but we are able to provide high-level services, because patent/trademark attorneys and attorneys-in-law closely cooperate with each other. Also, we are very flexible, i.e., adaptable to clients' needs, because decision makers and staff closely cooperate with each other.

We feel sure that you will be satisfied with our proven enthusiasm for supporting you with your intellectual property assets with speed & quality.
Our Practice
The below are some aspects of our practice;
-Honest Pricing
At FUJIKAWA & CO, we aim to provide good advices and advanced strategy for intellectual properties as the best client's representation through our experience, recognition of client's disposition, as well as honest pricing system. Until 2001, Japan Patent Attorneys Association provided the list of charge to regulate attorney's fees. Now it is left up to each firm how to price its service. However, we decide our fees based on the JPAA's list of charge for fair and honest pricing.
-Automated paperwork
We have automated, and will automate typical paperworks so that we can concentrate on the tasks that need human thinking, to serve our clients more effectively and quickly.
Our major services
・Legal services for obtaining rights in patents, utility models, designs, and trademarks.
・Patent prior art searches & opinions.
・Trademark Registrability Searches & Opinions.
・Consultation in patent, utility model, design, and trademark matters including legal advice; trials and appeals; litigation; infringement; technology transfer, and licensing.
・Legal services concerning all aspects of copyright protection.
・Legal services related to unfair competition in the field of intellectual property.
" Legal services and support regarding international aspects of intellectual property.
Location
The firm is located in a business district near the Osaka Station. This location is suitable for guests from foreign countries. The office is three stations away from the Shin-Osaka station at which Shinkansen bullet trains stop.
FUJIKAWA & CO.
Osaka office
8F Tradepia Yodoyabashi, 2-5-8 Imabashi, Chuo-ku, Osaka, 541-0042, Japan
【Tel】 +81-6-6203-5171
【Fax】 +81-6-6203-5172
access
Subway Midosuji Line Yodoyabashi Station
Fujikawa & CO.
Amagasaki Branch
1-22, Nagasunishidori 1-chome, Amagasaki-shi, Hyogo 660-0807 JAPAN
【Tel】 +81-6-6481-1297
【Fax】 +81-6-6401-1291
access
1 minute walk from JR Amagasaki Station south exit.